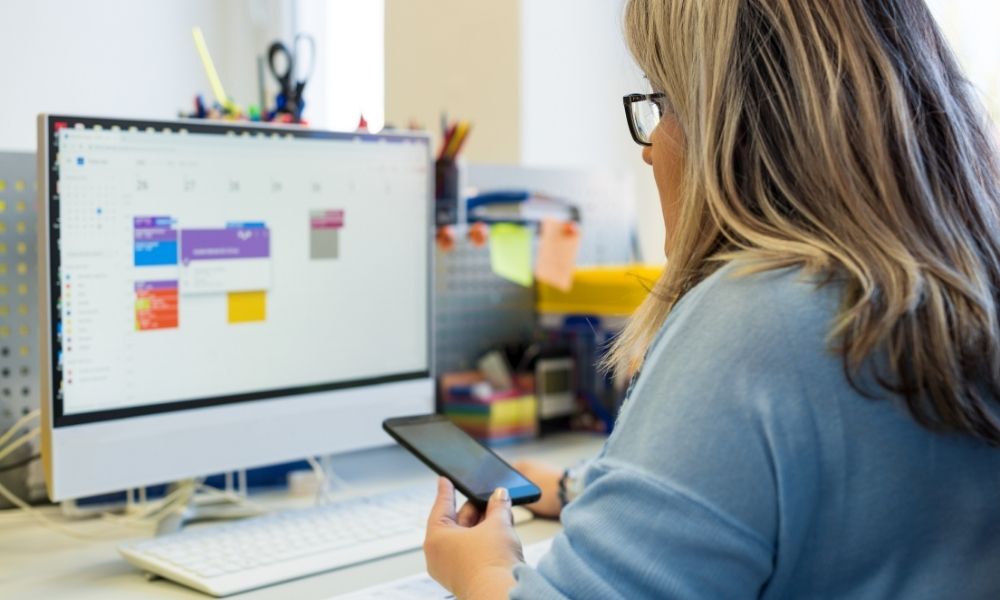 5 Awesome Scheduling Hacks To Improve Employee Engagement
Scheduling your employees for their shifts can be stressful but it doesn't have to be. Depending on which shifts you ask your employees to take, it could increase or reduce their productivity and engagement with the business. Follow these five awesome scheduling hacks to improve employee engagement in your company.
Collect Info Before Scheduling
Before making the schedule, talk with your employees individually and ask if they need any days off or events that might conflict with specific days you'd like to schedule them for. When you establish clear expectations from the beginning, it builds trust and honesty.
This is where you can also ask your team if anyone is interested in working additional shifts or moving up to leadership. That way, you have a handful of employees looking to go the extra mile.
Talking with your employees about how to adjust their work around their personal lives shows them you genuinely care and fosters a positive work environment.
Create a Backup Plan
Although you and your team might plan for specific days off, unexpected call-offs and sick days will occasionally occur (if it's a regular thing, there might be an issue). Instead of scrambling to find replacements and backup shifts, you'll have your handful of employees ready to go above and beyond.
Having a backup plan is essential when improving your scheduling efforts, as you can thwart awkward phone calls asking someone to come in, or worse, running behind the next day because employees are missing.
Offer Open Shifts
Try offering open shifts to your team to provide them with more opportunities to work extra shifts, meet new team members, and make progress in their careers.
This is a great way to give your employees a little more control over their schedules and promotes a healthier work/life balance.
For example, you might list open shifts in the coming week. Two people respond for the same shift; this enables them to effectively communicate about splitting the shift or taking the next one and giving the shift to the other person.
Engagement starts with communication, so offering more opportunities for your employees to engage with each other can significantly impact your business.
Schedule Employee Appreciation
Besides scheduling shifts, be sure to implement ways to show your team how much you appreciate them by providing them with ways to bond with each other. Similar to the importance of scheduling "me time" in your personal life, you'll want to plan team-building activities.
For example, you might plan a virtual team trivia night (with prizes!) or a happy hour get-together. When you create more chances to appreciate your team, employee engagement will increase altogether.
Use Quality Scheduling Software
Lastly, you can't properly schedule shifts without quality online employee scheduling software! Your employees don't want to work with paper scheduling sheets and clunky scheduling programs; be sure to provide them with high-grade software that makes accessing their schedule, PTO, and overtime hours much more manageable.
These five awesome scheduling hacks to improve employee engagement will help you level up your scheduling game while boosting engagement and productivity.